WHAT WE DO
Confezioni Mevi is a leader company in Italy for the production and distribution of workwear, work uniforms, tunics and professional jackets, customized and tailored-fit for the following industries:
Bars, ice-cream shops and bakeries
Restaurants and hotels
Beauty centers and SPAs
Professional kitchens
Hospitals
Basic lines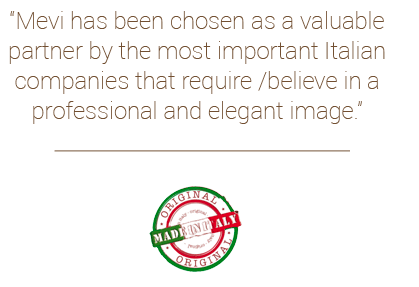 WHAT WE SEARCH FOR
We are looking for dealers and distributors interested in importing our products will full exclusivity in your country.
Are you a dealer?
If you are a dealer and are interested in reselling our products please don't hesitate to contact us to evaluate our commercial proposals designed especially for you.
Are you a distributor?
If you are a distributor, discover with us if you could become an exclusive distributor of Confezioni Mevi for your country
INTERESTED?
Request information
and receive our brochure